Coming Soon
Implementation Science System (ISS) approach in Nutrition
Look out for the launch of this important resource on our website. Want to be informed when the toolkit becomes available? Sign up here
To mark the culmination of over three years of hard work and learning we will soon be publishing a toolkit that draws on the main insights and findings from the Implementation Science Initiative (ISI).
The ISI operationalized the values and principles that underlie SISN's approach to implementation science through four objectives:
Strengthen capacity for applying implementation science (IS) at the country level
Strengthen interaction and knowledge exchange among key actors (policy, program and research)
Strengthen implementation of iron and folic acid supplementation (IFAS) programs
Increase knowledge about how to apply implementation science
The experiences in Kenya and Uganda led to the emergence of an implementation science system (ISS) approach in nutrition that contains five parts: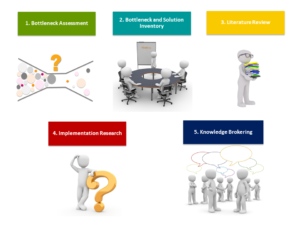 A toolkit that draws on the main insights and findings from ISI contains two guides. These two guides have been created to support others seeking to apply an ISS approach in country and build the capacity needed for these endeavors.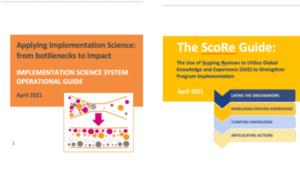 We are grateful to the Project Team, SISN Past President, David Pelletier, SISN Senior Technical Lead, Isabelle Michaud-Létourneau, Research and Evaluation Specialist, Marion Gayard, our collaborators at the International Initiative for Impact Evaluation (3ie), and country partners in Kenya (FHI Partners) and Uganda (URC) for all their collective effort and the Bill & Melinda Gates Foundation (BMGF) for their generous support.