THE PROGRAM ASSESSMENT GUIDE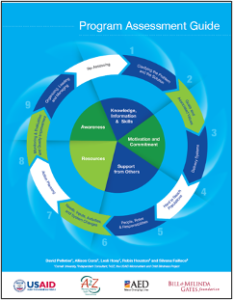 A bottleneck assessment (BNA) is a vital initial step in the ISS Operational Model.
The purpose of a BNA is to identify bottlenecks at various levels in the systems, and begin to discuss prioritization and strategies to address them.
One approach to conducting a BNA is a participatory workshop with stakeholders. The Program Assessment Guide can be used to assist in the planning and implementation of a bottleneck assessment workshop.
Pelletier, D., Corsi, A., Hoey, L., Houston, R., Faillace, S. Program Assessment Guide. August 2010, A2Z Project, AED, Washington, DC.
Download the Program Assessment Guide here