Interested in Implementation Research Methods? We need your help!
IMPORTANT MESSAGE AND REQUEST FROM GRETEL PELTO. HEAD OF SISN'S METHODS WORKING GROUP: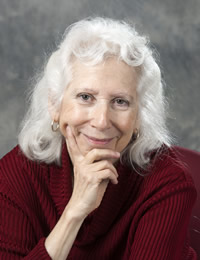 Meeting members' needs with respect to methods and methods development is an important aspect of the SISN plan.  As a member of the SISN board, I've taken responsibility for organizing the first activities to support SISN in the area of "Methods" and "Methods Development." Our first activity is an
e-discussion
to learn about where  the methodological needs, challenges and opportunities lie for implementation research (IR). This e-discussion is an opportunity to share your opinions and ideas, and help shape the next steps.
How to contribute : Please send us an email with the subject – 'Methods IR' and share your thoughts about methods for IR, the need, challenges and opportunities.  Among the topics, consider writing about:
Methods that you are currently using and any problems you face and/or solutions you have found that could be shared with others?
Innovative methods in other fields that you have applied in your own work to answer questions relevant to IR.
Your wish list of resources you would like to have available.
Methods training opportunities that you are aware of or would like to give.
Your views on how SISN could support methods development and dissemination (e.g. webinars, series of papers, reviews of the methods, etc.)
Undoubtedly there are many other issues and questions; we welcome your thoughts and ideas.
Please respond to implementnutrition@gmail.com by April 30th 2017
, so that we can move forward with this project expeditiously. Thank you in advance for your contribution.