Your Opinion Matters! The SISN Membership Survey Results Are In!
The membership survey was developed by SISN's Membership Working Group. The purpose of the survey was to explore and understand the needs of our members and supporters, so that SISN can work towards being valued and relevant, and ensure that we are offering services that enhance research and professional skills for implementation science (IS).
We are delighted to share with you this preliminary report which highlights some of the results. There are many results that we are proud of, such as that over 70% of respondents indicated that they are interested in volunteering with us. However, there are also areas where we can improve such as increasing awareness and engagement with out social media channels.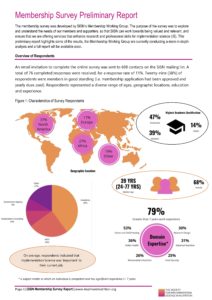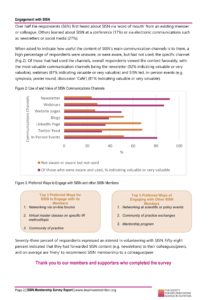 The Membership Working Group are currently conducting a more in-depth analysis of the survey results and a full report will be available soon.
Thank you to our members and supporters who completed the survey.
As always, we welcome your thoughts and feedback on the survey results. Please send your comments to: info@implementnutrition.org.
To find out more about the benefits of SISN membership and to apply, please click here.